Eastern Snow and Avalanche Workshop
Virtual Live Presentations November 17, 18, 19
The Eastern Snow and Avalanche Workshop is a one-day professional development seminar for people working in avalanche safety.
Online in the comfort of your home…..
Virtual Live – November 17,18, 19th 
7:00 – 8:30 PM, 6:30 – 8:00 (Thursday)
3 nights of Virtual Live Presentations: $25
Schedule
Virtual Live Presentations Tuesday, Wednesday 7:00 – 8:30pm
MWAC Update and Panel Discussion Thursday 6:30-8:00 pm
7:00 – 7:45pm
Eric Knoff
A collaborative Effort: Using the ECT and PST to reduce false stable snowpack assessments
Grant Statham
The Howse Peak Search and Recovery Operation.
7:45 – 8:30
Question & Answers
Wednesday November 18th, 2020
7:00 – 8:00
Don Sharaf
No one Likes a Wind Slab
Bruce Tremper
Back to the Basics – All I really need to know I learned in a Level I Class.
8:00 – 8:45
Question & Answers
Thursday, November 19th, 2020
6:30 – 8:00pm
Frank Carus 
Updates from the Mount Washington Avalanche Center
7:00pm
Panel Discussion
Bruce Tremper
Don Sharaf
Grant Statham
Eric Knoff
8:00pm – Join Granite Backcountry Alliance – Film Festival
Note: This schedule is subject to change.
This year we'd like to ask our attendees to support all the shops, non-profits and supporters this year.
It's been a wild year and this year we decided to try and support all the people and operations that have given us so much over the past 10 years.
Some have invited us to present outreach presentations, some have donated gear or services, but all of them have been important pieces of our mountain community. So if you're in a position to shop, support or donate to these fine organizations please do.
Shops and Businesses
Fire on the Mountain
Ragged Mountain Equipment
Allspeed Cyclery
East Regiment Brewery
Tuckerman Brewery
Saco River Brewing
Arc'teryx – Boston
REI – Hartford
Patagonia – Boston
Patagonia – Cambridge
L.L. Bean
Non-profit Organizations
Friends of Tuckerman Ravine
Mount Washington Observatory
Mount Washington Volunteer Ski Patrol
Granite Backcountry Alliance
She Jumps
Maine Adaptive
Harvard Cabin
BRASS
Backcountry Babes
Guide Services
Acadia Mountain Guides
Synnott Mountain Guides
Equinox Guiding Service
Chauvin Guides
East Coast Avalanche Education
International Mountain Climbing School
Northeast Mountaineering
Artists
Maisie Richards
Cait Bourgault
Hanna Lucy
Ryan Knapp
Brent Doscher
Joe Klementovich
A huge thanks to our partners for our first ever  Introduction to Avalanche Safety night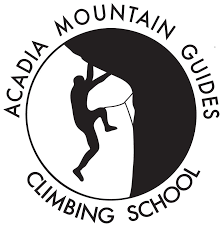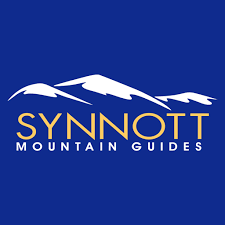 Cait Bourgault Photography
White Mountain Avalanche Education Foundation
ESAW is a non-profit venture of the White Mountain Avalanche Education Foundation.
Click here to add your own text